DELAWARE, Ohio - Republican U.S. Senate candidate Mike Gibbons signed and paid a contract deal with Ohio Wesleyan University (OWU) to film a campaign commercial on school grounds and then was criticized by the school president, director of media and community relations and a graduate.
In the campaign ad, Gibbons is shown sitting in the stands and walking the turf at OWU's Selby Stadium.
The Delaware, Ohio liberal arts institution asked Gibbons to scrub the video due to a nearly indistinguishable logo that briefly appeared in the commercial. OWU Media Director Cole Hatcher told a Columbus news outlet that the logo violates the terms of the agreement made with the Gibbons campaign since the OWU insignia appeared and the football field is recognizable.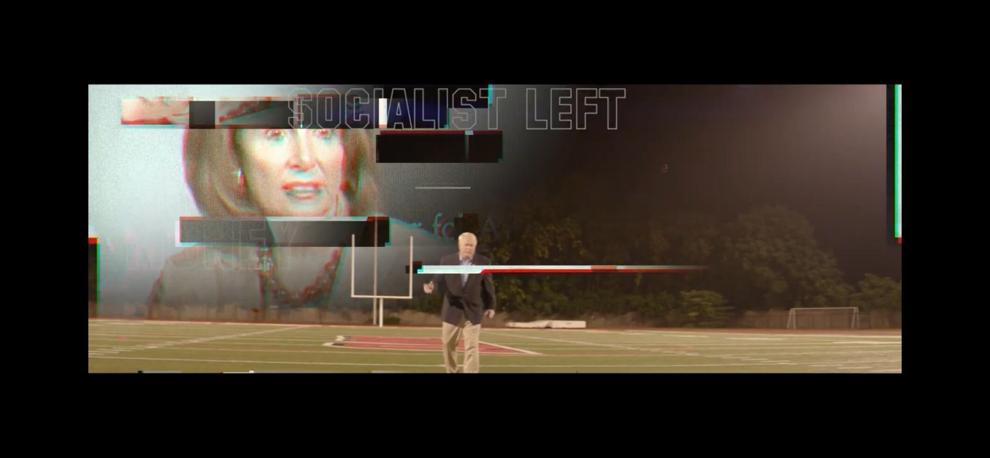 "I believe in an America where we kneel in devotion, not disrespect," Gibbons says at the start of the video, which shows a football team kneeling—apparently in prayer—then switches to a shot of former NFL quarterback Colin Kaepernick taking a knee.
One OWU graduate, Jenny Brodie, described the video as "race-baiting."
Gibbons continues in the ad: "The socialist left, fake news and woke corporations have one thing in common: they hate America, and they hate our faith. They want our money and our minds to replace God with government, but the America I know kneels to no man."
The campaign ad can be viewed by clicking here --> campaign ad.
Gibbons was a football player and student of political science and economics at Kenyon College.
A spokesperson for the Cleveland area business mogul making his second run for U.S. Senate told The Ohio Press Network (OPN), "We signed a contract. We followed the contract. Then the woke mob got involved."
The logo was scrubbed from the ad that originally aired on Sept. 17, the third commercial with the field as a backdrop – the first of which dropped July 29.
OPN reached out to University President Rock Jones, who allegedly stated in an email to alumni that those who are outraged should use their voices and take to the streets, but Jones did not respond.
Mike Gibbons told OPN: "The Leftist cancel culture has made me their latest target. They kicked President Trump off social media and now they want to kick me off your TV. Universities should be a place where speech is at its freest and diversity of thought is welcomed. Instead, they have become factories for socialist philosophy and Leftist indoctrination. Although I'm not surprised by these woke alumni, I won't be silenced, I won't back down from speaking the truth, and I won't stop fighting the Leftist lies that are destroying America."
Language from the OWU diversity, equity and inclusion section of the school website indicates that OWU is "an academic community that believes in continuously building a campus culture that values every form of diversity and welcomes all people."
Hatcher said that the Gibbons ad does not reflect OWU values but declined to elaborate during a phone interview. When asked if there was any irony in Gibbons being criticized given OWU's focus on diversity, equity and inclusion and the opposition to the ad from school officials, Hatcher hung up the call.